Hello Friends,
This is Heartin Kanikathottu. I am an author, engineer and tech evangelist. I recently shared a LinkedIn Post offering to help anyone whose job has got affected by Covid-19
after seeing posts from few people regarding their job losses and their worries. The

post has currently got more than 42000 views and many people started contacting me. I thought it would be good to have a common session where I can answer all common doubts and then have one-to-one sessions. Otherwise it may not scale and I may not be able to help everyone in time. Please also feel free to connect with me on LinkedIn.
If you are interested to upskill into cloud computing or programming, I can train you and mentor for free. I may not have enough money to pay all your expenses, but if you are really in need, I can try to provide some financial help with an opportunity to work with me on my next book. At the very least, I can listen to you, try to understand your problems and even suggest something that may motivate you or help you in your career going forward. To be frank, even I don't know what will happen to my career in coming days, but as long as I have a steady income I can help you in any ways I can.
Please share this page and the below posts with anyone who may benefit from this initiative:
Currently sessions are happening at Wednesday evening time in India / Wednesday morning time in US. Please register for free and see the recording of all previous sessions before you attend a session.
In view of COVID-19, both cloud and Java tech series is available for free for everyone. Check out Free live learning programs section after you register. For more clarity on this program, you may contact Heartin Kanikathottu at his Facebook page or LinkedIn profile.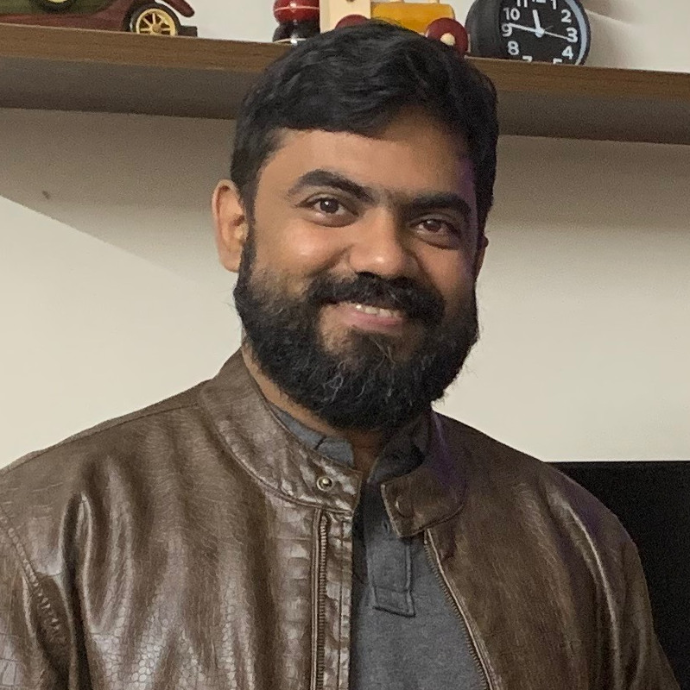 Heartin Kanikathottu is a published author, software architect, and a tech evangelist.
Heartin Kanikathottu is a published author, architect, teacher and tech evangelist. Heartin is a published author with two books on cloud computing titled Serverless Programming Cookbook and AWS Security Cookbook, both published by Packt (UK).
You may also checkout his blogs cloudericks.com and javajee.com.
Heartin and his wife Sneha believe that Knowledge is useless unless you share it, and the more you share the more you learn. Therefore, during weekends and their free time, they do many initiatives related to teaching, for kids and adults.
Heartin has pledged not to take any money for any courses during the covid-19 times. Any fee received will be used to run his learning initiatives and help job seekers and students in need. He keeps a record of everything to show anyone who wants a proof.
A note about our current initiatives
We have started free weekly upskill courses through this new website. You also have the option to pay if you want to help others. If you are from India, you can let us know to make any payments and pay directly to a student or job seeker who is helping us out. This will also avoid the payment processing charges at this website. Any revenue that is generated from this website will be used only for managing initiatives and helping students or job seekers. Everything is transparent and the website itself is managed by students themselves. If anyone wants to see our expenses and revenue, please feel free to ask us and we will share it all with you.